Pay as you go IT support is perfect for the company that does not want the regular financial commitment of a technical support or computer maintenance contract, but still wants to know a reliable support company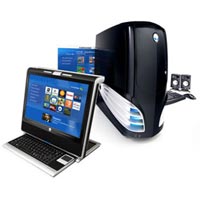 is on-hand whenever the need arises with fast response times and quality support.
Pay-as-you-go support saves you money by not having to commit to a service contract. Charging by the hour or flat fee service, a technical engineer can visit your place of business or home office to help resolve frustrating computer, printer or network problems, or we can even configure your system for secure remote access and charge you a discounted rate for remote support when you need it without having to actually visit your location.

To learn more - call us @ 214.717.5539 or 214.717.5539

In essence, it's up to you how you use us! All our staff are trained IT professionals in the core Microsoft products including:

Windows 95, 98, ME, 2000, XP Home, XP Professional
All versions of Microsoft Office
Microsoft Outlook and other email clients
Windows NT, 2000 and 2003 Server
Windows Small Business Server
Microsoft SQL Database Server 6.5, 7.0, 2000, 2003
Microsoft IIS WebServer 4, 5, 6
Windows Client Server LAN WAN Networking
Windows Active Directory
Exchange Server 5.5, 2000 and 2003

Pay-as-you-go support is perfect for small business offices and home based businesses with less than 4 computers - that only require occasional computer service or support. Our IT Team offers affordable computer and network pay-as-you-go support services tailored to the needs of small business owners in the Dallas Fort Worth Metroplex.

Here is a list of what is included in our pay-as-you-go computer support: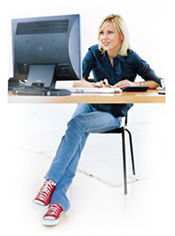 Phone support
Remote support
On-site support
Hardware break/fix support
Service within 48 hours*
Low hourly fees
Free consultations
Free network analysis
Free upgrade assessment
Free email support
Free software
Free recommendations
We work hard to provide fast response times, clear communication and a high standard of service commitment for our pay-as-you-go customers. We strive to provide 100% customer satisfaction on every visit.
*Pay-as-you-go support is provided on a first call, first serve basis with no response time guarantees. We attempt to provide our pay-as-you-go customers onsite service and support as fast as possible. We provide an estimated time of service for every pay-as-you-go support call. Emergency same day pay-as-you-go support is also available at an additional cost.
If you require fast same day service or guaranteed response times then consider one of our several Computer Support Plans. Support Plan customers are provided priority service with many additional service benefits.
Metroplex Tech also offers Complete Computer Support and Maintenance Packages (Contract based Plans) that offer many value-added benefits.

To learn more - call us @ 214.717.5539 or 214.717.5539
Contact us today for more information about our pay-as-you-go support or to request pay-as-you-go technical support services.
Use the links below to speak with us today.

Email us your contact information and we will respond back with 24 hours.
Call us at (817) 717-5539 to arrange for a tech to visit your home/office.
Submit a support ticket with your details and a description of the problem.
Request a quote and we will send you a written quote or estimate.