Networking audits
We offer comprehensive network audits, helping organizations identify and document their network resources and configurations. In many instances a network audit can uncover network mis-configurations which can prevent future problems. At the conclusion of a network audit , we will present a report, documenting our findings, short and long term recommendations, and a suggested plan of action.


Other Cities We Support
Arlington, TX
Bedford, TX
Benbrook, TX
Blue Mound, TX
Carrollton, TX
Cedar Hill, TX
Cockrell Hill, TX
Colleyville, TX
Coppell, TX
Dallas, TX
Desoto, TX
Duncanville, TX
Eagle Mountain, TX
Edgecliff, TX
Euless, TX
Farmers Branch, TX
Flower Mound, TX
Forest Hill, TX
Fort Worth, TX
Frisco, TX
Garland, TX
Glenn Heights, TX
Grand Prairie, TX
Grapevine, TX
Haltom City, TX
Highland Park, TX
Hurst, TX
Irving, TX
Keller, TX
Lake Worth, TX
Lakeside, TX
Lancaster, TX
Lewisville, TX
Mansfield, TX
Marshall Creek, TX
Mesquite, TX
North Richland Hills, TX
Oak Grove, TX
Plano, TX
Richardson, TX
Richland Hills, TX
Southlake, TX
Sunnyvale, TX
Trophy Club, TX
University Park, TX
Watauga, TX
Westlake, TX

Business Contingency Plans & Continuity Planning
Contingency Planning
Business contingency planning is an important way to protect and prepare for possible outages, loss of data or other disaster that could seriously affect your business operations. A strong business contingency plan requires continual enhancement and modification to keep up with your ever-changing business and IT environment.
While technology is a key enabler to successfully recover from any type of disaster, processes and procedures combined with skills transfer, documentation and preparedness training is equally important. A distaster can strike in the form of a simple hard drive failure that leads to data loss or corruption, theft or even natual disasters such as a fire, flooding and tornados.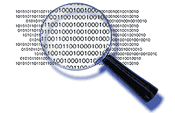 We have significant experience in assisting small and large companies with their business contingency plans. We have broad experience with many types of industries, many different potential disaster scenarios as well as many different technical operating environments and IT infrastructures.
We can help any business with preparing for the worst, whether it be a simple plan outline or a complex step by step action plan with fail-over data centers and office relocation facilities.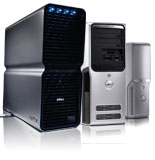 We also offer business impact assessments, facilities selection, failover and redundant technology solutions. In addition, we have considerable knowledge of developing procedures and documentation in assisting with emergency situations. We can also provide testing of current contingency and continuity plans of thier effectiveness. We cover the full infrastructure requirements of business contingency, from data storage, server replacements, facility recovery, email support, application restoration as well and all computer and network infrastructure hardware.
Since no two businesses are the same we do not try to provide an 'off the shelf' solution although we do have developed a system of standardized planning outlines that speeds up the creation of a custom taylored business contingency or continuity plan. We believe our success is becuase of the individual approach we take with each of our clients. This means listening and understanding your unique business contingency requirements.
To create a contingency plan that meets your specific business needs we use proven procedures consisting of the following 6 steps:
Business contingency plan project outline
Business contingency impact assessment
Business contingency plan implementation
Testing the business contingency plan
Business contingency personnel training
Maintaining the business contingency plan
Our experts are available to help you to decide on the most appropriate business continuity services for your business. We also provide data backup services that also help your business be prepared for any kind of data loss or corruption. Either way we have a solution that can help your business be prepared for the unexpected disaster.
Please contact us to explore the broad range of business contingency, continuity planning and disaster recovery solutions we can offer to your organization.
Our team of technology consultants will cut through any confusion with a FREE Contingency Planning Assessment and provide you with specific recommendations and plan outlines. Metroplex Tech can create a contingency strategy that is within your budget to protect your business and provide you with peace of mind.


Please contact us for more information.



Call us at (214) 717-5539 or (817) 717-5539.


Email us your contact information and we will contact you.


Request support with your details and we will contact you.


Request a quote and we will send you a written estimate.