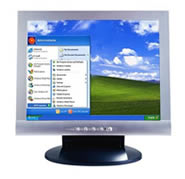 Whether your business has a Microsoft Windows network with just three computers or a complex business network infrastructure spanning multiple offices, Metroplex Tech can provide expert solutions that can meet your specific needs.
If you need expert Windows based technical support, but do not need a full time employee to work for you then our support solutions are designed for just you. Based on the size of your computer and network environment we can provide a broad range of support solutions that match your unique computing and business needs.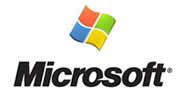 We can even provide technical support directly to your employees - so any computing issues they encounter can be resolved quickly without downtime or delay.
In essence, we are your dedicated Microsoft certified professionals! All our staff are trained and experienced engineers in the core Microsoft products including:
Windows 95, 98, ME, 2000, XP Home, XP Professional
All versions of Microsoft Office
Microsoft Outlook and other email clients
Windows NT, 2000 and 2003 Server
Windows Small Business Server
Microsoft SQL Database Server 6.5, 7.0, 2000, 2003
Microsoft IIS WebServer 4, 5, 6
Windows Client Server LAN WAN Networking
Windows Active Directory
Exchange Server 5.5, 2000 and 2003
Antigen Security Server
Microsoft Application Center
Microsoft BizTalk Server
Microsoft Client Security
Microsoft Commerce Server
Content Management Server
Data Protection Manager
Microsoft Edge Security
Microsoft Expression
Forefront
Microsoft Forms Server
Microsoft Groove Server
Host Integration Server
Identity Integration Server
Internet Security & Acceleration (ISA) Server
Live Communications Server
Operations Manager (MOM)
Microsoft Project Server
Microsoft Server Security
Microsoft SharePoint Server
Microsoft System Center
Systems Management Server (SMS)
Microsoft Virtual Server
Microsoft Visual Studio
Windows Compute Cluster Server
Windows File/Print Server
Windows Server Update Services
Windows Small Business Server
Microsoft Windows Storage Server
Our IT Team offers complete Microsoft Windows based computer & network support services tailored to the needs of small and medium sized businesses in the Dallas Fort Worth Metroplex and surrounding cities.
We do it all - so you don't need to. We offer technical services on an as-needed basis with no commitment as well as daily on-site day-to-day computer and network maintenance that keeps your IT environment running in optimal condition.
Contact us today to enquire about a Windows IT Support Package customized for your business.

Contact us below for a free consultation.

Email us your contact information and we will respond back with 24 hours.
Call us at (817) 717-5539 to arrange for a tech to visit your home/office.
Submit a support ticket with your details and a description of the problem.
Request a quote and we will send you a written quote or estimate.
We travel all over the greater DFW Metroplex repairing, supporting and maintaining computers, so you can be assured we will be there for you when you need us most.