Metroplex Tech offers complete business and residential Computer Technical Support. We provide support all brands of computers, laptops, software, hardware and networking devices. We offer flat fee rates, hourly rates and discounted maintainance IT support packages (Contract based).
Our technical support includes IT services and support such as: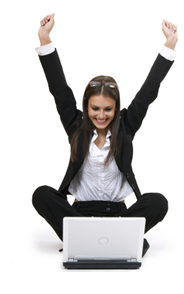 Unlimited phone technical support. We are your IT department, you speak to our help desk about your computer or network issues whenever you want to! You can:

Unlimited remote technical support. Our in-house remote techs can remotely diagnosis and repair most issues. This allows fast response times to any system critical issues.

Unlimited on-site technical support. If phone or remote support can't fix a specific issue, we will quickly send a technical engineer to your on-site location. Our help desk team will escalate your service call as needed to the appropriate technical engineer who can best deal with your technology issue.

Unlimited computer breakdown break/fix technical service. You only pay for hardware and parts that are replaced. If a PC or server has a defective hardware component, we will request your approval for a part replacement and then order or obtain the necessary part as quickly as possible to correct the problem and ensure all is working as normal.

Remote monitoring of Critical Serversa and Systems. Being proactive is the key to preventing potential technical problems from arising without notice. We provide ongoing monitoring of servers that involves several types of technical system checks to make sure issues are found before they can cause costly downtime.

Day-to-day computer and network maintenance. Keeping systems in optimal operating condition and up-to-date is critical for system stability and security. We provide ongoing technical maintenance of your IT infrastructure components to insure everything is operating as designed. During routine technical maintenance many potential problems can be found and corrected before major issues arise.
Day-to-day regularly scheduled computer and network maintenance that keeps your IT environment running smoothly.
Contact us today to enquire about any of our services.
Use the links below to speak with us today.

Email us your contact information and we will respond back with 24 hours.
Call us at (817) 717-5539 to arrange for a tech to visit your home/office.
Submit a support ticket with your details and a description of the problem.
Request a quote and we will send you a written quote or estimate.