Engagement process
Before we engage with clients, we seek to understand their business and the impact that technology has on it. Typically the companies we work with are significantly dependent on technology so we strive to provide them with the perfect mix of technology and service that will enhance their core business results.


Network Security Review
We can help businesses to secure their networks, systems, applications, data and other resources by undertaking a Security Position Assessment (SPA). This assessment will identify the current level of security readiness in your company, and evaluate the effectiveness of existing security measures, policies and response mechanisms.


Network audit
We offer comprehensive network audits, helping organizations identify and document their network resources and configurations. In many instances a network audit can uncover network mis-configurations which can prevent future problems. At the conclusion of a network audit , we will present a report, documenting our findings, short and long term recommendations, and a suggested plan of action.


Data Backup solutions
Backup solutions protect your business operation from the potentially crippling loss of data due to network or system failure. When disaster strikes, whether it takes the form of a system malfunction, virus, a fire or simple human error, you can recover your critical data files.


Support when needed
Our Rapid-Response Support includes phone, email, chat, and remote control of all but the most technically complex issues. Our Emergency on-site service and support is available whenever and wherever you need it.


Need an Estimate?
We can provide your company with a written estimate for a specific IT project you are interested in implimenting or just have in mind. The initial on-site technical consultation is free!


Troubleshooting Computers
Computer, Printer & Network Troubleshooting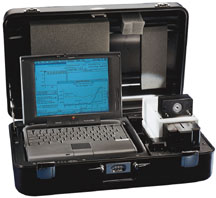 We provide computer repair services in all DFW. Our mobile computer technicians have been trained to troubleshoot and fix some of the latest computer systems including Dell, Sony, Acer, Gateway, NEC, Emachine, Toshiba, AMD, HP, and clone computers with Microsoft Windows 95, 98, Me, 2000, XP and Vista operating systems. Our service is fast and affordable. We do provide services to small businesses and on house calls all over Dallas, TX.

These services include, but are not limited to:
Virus Removal
Spyware Removal
Data Migration
Operating System Install
Wireless Network Setup
Setup Broadband Service
Network Storage Device Setup
Broadband Phone Service Install
One Hour of Training
Antivirus Software Install
Antispyware Software Install
Memory or Hard Drive Install
ICT system support
Internet services
System health checks
Hardware Installation
PC Upgrades
Software Installation
Printer Installation
Wireless Network Setup
Network File Sharing
Virus & Spyware Removal
File Backup
File Recovery
Upgrades and Installations
Networking (wire or wireless), Internet connection and sharing, configuration, consultation and support in your home or workplace at times convenient for you, including evenings and weekends - 24 hour computer support.

Desktop & Laptop Computer Repairs
Metroplex Tech has an excellent staff of trained certified professionals that can help you with your every computer need.
Our technician will come on-site to your home or business to repair any problem you may have. We have no travel fee charges and a "no fix no fee" policy. All work is guaranteed and includes follow-up phone support.
We service major desktop and laptop notebook computer brands including:
Acer, Compaq, Dell, NEC, eMachines, Gateway, Hewlett Packard HP, IBM, Sony, Toshiba and many more.
Our Standard Services:
Standard Repair/Upgrade
Inspection / Diagnostics
Network Installation
Printer Servicing
Data Transfer
Software Install
Note: Repair fees do not include parts.
Inspection fee is included in repair cost; charged separately only when no repair is authorized. All repairs are covered under a minimum 30-day labor and 90-day parts warranty, or as specified by the hardware manufacturer. Metroplex Tech recommends regular data backup and assume no responsibility for lost or corrupted data.
Getting Started
Email us your name and phone number and we will call or email you back.
Call us at (817) 717-5539 to arrange for a tech to visit your home/office.
Submit a support ticket with your details and a description of the problem.
Request a quote and we will send you a written quote or estimate.
We travel all over the greater DFW Metroplex fixing and maintaining computers 24/7 so you can be assured we will be there for you when you or your computers need us most.