Dual Service Approach
On every service visit, small or large, we provide you with a Tech Expert, and a Tech Service Coordinator.
The Tech Expert provides the on-site technical solutions while the Tech Service Coordinator oversees the progress, prioritizations, and customer satisfaction of the visit.


Support when needed
Our Rapid-Response Support includes phone, email, chat, and remote control of all but the most technically complex issues. Our Emergency on-site service adn support is available whenever and wherever you need it.
Computer issues are bound to happen, somethimes even at the most inopportune times. Our clients know that they can get the support they need: day or night; in the office, or at home. So you never have to worry.


Our techs are best
What makes our techs better than the rest? Feel confident that our IT staff is YOUR IT staff.
Our Techs have professional experience and a variety of certifications. They are backed by an abundance of technical resources.


Emergency Support - Contact an Expert Tech Immediately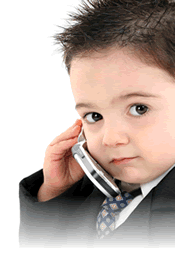 Have an urgent computer issue? We are available day and night with 1 hour response times for most DFW areas. Please call our Technical Dispatch Coordinator to describe the issue(s) you are having.



24 hour a day - 7 days a week


Entire DFW (Dallas and Tarrant Counties)
Online Support Request - Schedule an onsite visit
Please use the Online Support Request Form below to submit a work request. We normally respond to requests in 1 hour or less.
Note: We DO NOT service residential customers at this time.
Please provide as much detail as possible about your issue so we can properly respond to your needs. Include information such as error messages, symptoms, operating system, computer hardware, etc.
[You can also send us an e-mail directly here

]