Free PC Repair Call
Need an Estimate? Want to buy a block of time? Maybe you just want to discuss a project or problem? Our initial phone support call is free!


Offering PC support for
computer services, computer repairs, computer repair, computer installations, computer support, computer maintenance, computer repair services, computer troubleshooting, pc repair, pc support, pc services, pc consultant, pc consulting, pc troubleshooting, hardware repair, data recovery, computer repairs Texas, IT professionals, IT consulting, pc service, computer system consulting, computer system consultant.


Our PC Technicians
Every Tech has over five years of hands-on IT experience

Microsoft Certified Systems Engineers (MCSE's)

Cisco certified CCNP, CCNA & CCDA Consultants

Microsoft Certified Network Consultant / Technician


Apple, HP, Dell Certified Consultants

Member of the Better Business Bureau


Industry Expertise
Accounting
Appraisal
Architecture
Automotive
Banking
Builders
City Government
Contruction
Dental Care
Distributors
Ecommerce
Education
Energy
Finance
Financial Services
General
Healthcare
Hospitality
Industrial
Insurance
Legal
Logistics
Manufacturing
Medical
Non Profit
Professional Services
Property Management
Public Safety
Real Estate
Religious
Restaurants
Retail
Service Industry
Transportation


DFW Cities we support
Addison
Arlington
Avondale
Azle
Balch Springs
Bedford
Benbrook
Blue Mound
Briar
Burleson
Carrollton
Cedar Hill
Cockrell Hill
Colleyville
Combine
Como
Coppell
Crowley
Dallas
Dalworthington
Gardens
Desoto
DFW
Duncanville
Eagle Mountain
Edgecliff
Euless
Everman
Farmers Branch
Ferris
Flower Mound
Forest Hill
Fort Worth
Frisco
Garland
Glenn Heights
Grand Prairie
Grapevine
Haltom City
Haslet
Highland
Park
Hurst
Hutchins
Irving
Keller
Kennedale
Lake Worth
Lakeside
Lancaster
Lewisville
Mansfield
Marshall Creek
Mesquite
North Richland Hills
North Texas
North Dallas
Oak Grove
Ovilla
Pantego
Pecan Acres
Pelican Bay
Plano
Pleasant
Glade
Pleasant Run
Rendon
Retta
Richardson
Richland Hills
River Oaks
Rockport
Rowlett
Saginaw
Sansom Park
Seagoville
Southlake
Sunnyvale
Trophy Club
University Park
Watauga
Weatherford
Webb
Westlake
Westover Hills
Westworth
White Settlement
Wilmer
Wylie


Systems supported
We support Dell, Compaq, HP Hewitt Packard, Toshiba, Apple, Microsoft, Sony, NEC, Creative, D-Link, Linksys, Netgear, Intel, AMD, IBM, Cisco, Novel, 3COM, Exchange 2003 Server, Windows 2003 Server, Sql Server 2003, Sonic Wall and more.



Services That We Offer:
Network Design & Site Layout
DSL and Cable Modems
Router Installation
Ethernet Switches and Hubs
Topology Design
Network Protocol Architectures
Home Office Networks
RAID Arrays Drives
IP Addresses & Subnet's
Virtual Private Network (VPN)
Data Recovery and Security
TCP/IP, IP, IPX, ICMP
Back up Tapes
Kiosk Installation
MS SQL Server
Windows NT Server
Windows 2000 Server
Windows 2003 Server
Exchange Server
DNS Server
Encryption
Server Repair
Virtual Server
Proxy Server
Mail Server
Pc Computer Repair
Pc Repair
Pc Maintenance And Repair
Pc Power Supply Repair
Home Pc Repair
Pc Repair Service
Onsite Pc Repair
Dallas Pc Repair
Pc Repair Services
Pc Repair And Upgrade
Pc System Repair
Local Pc Repair
Pc Fix And Repair
Pc Repair Business
Cheap Pc Repair
In Home Pc Repair
Window Pc Repair
PC Diagnostics
Computer Upgrades
Networking
Home Networks
Business Networking
Wireless Networking
Wireless Network Security
Network Security
Network Cabling
Network Cable Installation
Residential Network Cabling
Structured Media Cabling
Commercial Network Cabling
VoIP PBX Telephone Systems
VoIP PBX Models
VoIP Telephones
Desktop Support
Network Block Time
Pe

er to Peer Network
Complete IT Support
Computer Systems.
Spyware and Adware Removal
Certified Hardware
Exchange IT
System ER
Net Integrator
Back Up Security
Network Services
Web Servers
Software Modules
Remote Connectivity
Application Hosting
Web Site Development
Web Sites
Web Site Maintenance
Web Hosting
Search Engine Myths
Search Engine Submission
Help Desk
Microsoft Software




Services by location
Computer Support for North Texas
Network Support Services for Arlington Texas
Bedford Information Technology Support
Mansfield Computer Support
Dallas Computer Support and Repair
Watauga Information Technology Support
Southlake Information Technology Support
Keller Texas Network Cabling
Coppell Texas Computer Repair
Addison Information Technology Support
Grand Prairie Computer Support Services
North Richland Hills Network
Computer Support Services in Irving
Grapevine Texas Computer Support
Fort Worth Computer Repair
Dallas Computer
Dallas TX Computer Service
Computer Networking in Dallas
Computer Consulting Arlington
Westlake Computer Service Repair
Lewisville Computer Support
Computer Networking Solution Carrollton
Keller Computer Services
Computer Consultant Texas
Richardson Computer Network Support
Computer Repair Ft Worth TX
Computer Networking Support Flower Mound
Support Services for Arlington Texas
Hurst Computer Support
Euless Information Technology Support
Southlake Texas Computer Repair
Information Technology Support
Colleyville Network and Computer Support Services



Computer Repair in Dallas Texas
Experienced On-Site Computer Repair


8am to 8pm / Monday thru Saturday /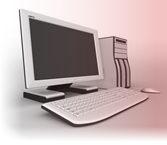 Computer Repair and Trouble-Shooting

Is your computer freezing-up or slowing down? Is your hardware giving you trouble or stopped working? Tell us about your computer repair situation and we will provide an estimate. We support Windows 95, 98, 2000, ME, XP & Vista.
We can schedule computer repair the same day or within 24 hours in many cases depending on your location.

Click here for a Technical Inquiry


Click here for a Quote Request


Click here for a Service Request

Experienced On-Site Computer Repair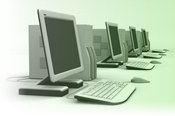 We are the most prepared and equipped on-site Computer Repair Consultants in Texas. Our rapid on-site and affordable "shop-service" computer repair services include software trouble-shooting and hardware repair of all IBM compatible brands, including DELL, HP, Sony, IBM, Compaq, Toshiba, Gateway, as well as "no name" brands. We are experts at high-speed connection setup and can quickly resolve DSL/Cable Modem connectivity and sharing issues. We will quickly setup your peer-to-peer network with file and printer sharing at affordable rates, deliver parts and equipment at no extra cost, and most importantly, support what we service.
Don't pay more. Don't settle for less!
Call us at 214-717-5539 or 817-717-5539 for an appointment.
We stand by our work with an industry leading Service Warranty and telephone support.

Virus Removal & Protection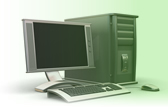 Is your computer acting strangely? Have your colleagues been receiving suspicious-looking emails from you? If you detect or suspect a virus on your computer, please contact us immediately! Tell us the symptoms and we can tell you the name of the virus you have. We are experts at properly removing viruses, patching up the damage and safely protecting your files in the future.

Hardware Installations, Repairs and Upgrades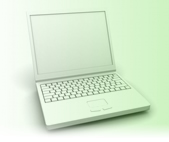 Many computers can be upgraded to improve performance. We can add more memory, hard disks and even change the processor. We are highly experienced in upgrading PCs and adding peripherals. See Peripherals for our select list of recommended printers, scanners, CD Writers, cameras, display cards and more.

Call us at 214-717-5539 or 817-717-5539

Computer Data Recovery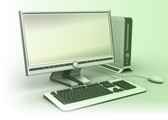 You can never be too safe these days. We can effectively locate all of your important files and back them up to tape drives or CDs for you.
We can set up a low cost automated back up solution for home or business data backups. Keeps copies of your valuable files, documents and email by making sure you run regular back-ups.

Call us at 214-717-5539 or 817-717-5539

New Computer Systems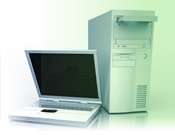 Just leave it in the box and call us. We will completely setup your new computer, including your printer, scanner, camera, palm pilot etc. We can also train you and/or your company how to use the new equipment.
Call us at 214-717-5539 or 817-717-5539


PC Tune-ups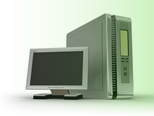 Let a professional tune-up your system for peak performance and security.
Our 60 minute tune-up will make your computer run like new!
Services cover the flowing areas:
Remove unnecessary programs from starting
Update virus software and check for viruses*
Uninstall unnecessary programs
Delete "trash" and temporary files
Remove unnecessary network settings
Fine-tune display settings and set display to fit monitor window
Run diagnostic software and correct disk/directory errors
Defragment the hard drive for better performance
Call us at 214-717-5539 or 817-717-5539

PC Software Repair and Support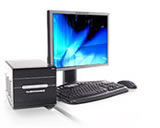 MS Office (Word, Excel, Outlook, PowerPoint, Access, FrontPage, ACT, QuickBooks, Peach Tree, File Maker pro, ACT, Quicken, AOL etc.)
Call us at 214-717-5539 or 817-717-5539

E-mail, Internet and DSL Repair & Support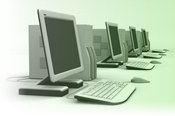 Need to get connected? Can't get your workstation to link to your cable-modem or DSL connections properly? We can quickly fix most e-mail problems on most messaging systems such as Outlook Express, Outlook, Exchange, AOL, etc. We are experts at fixing all AOL problems. We can also share your internet connection amongst multiple computer workstations and/or setup a local or wireless network. We will work with AND complement the work of your existing IT dept.
Call us at 214-717-5539 or 817-717-5539

Other Computer Repair Services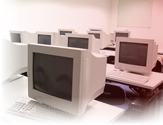 Windows Server 20003, Windows 2000 Server, Active Directory, Wireless, Blackberry Enterprise Server, Exchange 5.5/2003, Exchange and Active Directory Migration, SQL, Network Security, Sarbanes-Oxley review and mitigation, MS Operations Manager, Backup and Disaster Recovery solutions.TCP/IP protocols, Outlook/Outlook Express, Lotus Notes, switch configuration and repair on 3Com, Linksys, D-Link and Netopia products, installation of service packs, security updates and registry modifications on Windows 95/98/NT4/2000/XP, virus and worm removal with Symantec and McAfee products, and spyware removal with Ad-aware and Spybot.
Windows 95, 98, ME, 2000, XP Support/Repair/Trouble-shooting
Hardware Upgrades - RAM, Mother Board, Processor,
Hardware Replacement: CD Drive, CDRW Drive, Floppy Drive, Power supply
Complete Hard Drive Transfers
Data Recovery*
Configure TCP/IP and Internet connectivity
DSL & Cable Modem Support
Mail program (e-mail) trouble-shooting (Outlook Express, Outlook etc)
Virus Removal/Protection (workstations): Norton, Panda, Trend Micro
Anti-spamming solutions
Call us at 214-717-5539 or 817-717-5539

Computer Repair Rates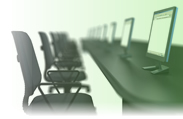 Standard OnSite Rates:
On-Site Computer Repairs:
1 hour minimum
$85.00 per hour (7 days a week)
(Mon–Fri 8:30 am - 8:30 pm)
(Sat-Sun 10:30 am - 6:30 pm)

Emergency On-Site Response:
Technician On-site within 1-4 hours
$95.00 per hour
Weekend, Holiday and Evening Service:
Includes work day appointments that begin on or after 5pm.
$95.00 per hour
Remote Support:
Telephone Support, Remote Trouble-Shooting & Network Monitoring
$75.00 per hour (billed in 15 minute increments)

There is a $25 gas surcharge for on-site visits as of July 1, 2006.
(covers round trip).
Note: Listed hourly rates and terms are effective May 1st 2007 (For existing clients listed rates are effective July 1st 2007). Listed rates on this website supersede previous published and quoted rates prior to May 1st 2007.

Customer Support Hours:

8:30am - 8:30pm, Monday - Friday
10:00am - 5:00pm, Saturday & Sunday
(Call 214-717-5539, follow the voice prompts on system and you can speak with a support representative immediately or leave a message.)


Repair Service Plans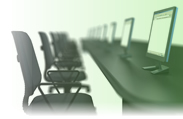 Discount Service Plans

A discount service plan is designed for regularly scheduled computer support and maintenance. This option allows you to buy hours for use per month for routine services at a reduced hourly rate.
The discount service plans offer a discounted hourly rate. You choose how many hours you will require per month with customized support plans. With each service contract you also receive priority service, extended service hours, no trip charges and much more.
A Maintenance Contract is best for monthly equipment and software preventative maintenance servicing and check-ups to ensure a healthy IT infrastructure.
Discount Service Plans are available for 3, 6, and 12 months. Visit our page on Discount Service Plans to learn more.
For an appointment Call us at 214-717-5539 or 817-717-5539