We provide complete Computer Support for small and large businesses as well as home office based businesses. We offer hourly support and several computer support plans at a reduced rate.
Our Computer Support and Computer Support Plans include:



Unlimited phone support. We are your IT department, you speak to our help desk about your computer or network issues whenever you want to! You can: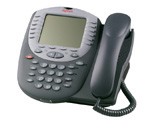 Report technical problems.

Ask technical questions.
Check the status of help desk requests.
Check the monitored status of your computer network.

Unlimited remote support. Our in-house remote techs can remotely diagnosis and repair most issues. This allows fast response times to any system critical issues.

If a reported issue cannot be resolved by our phone support team then the reported problem is forwarded on to our in-house remote support techs. They can establish secure access to your computers and can work on your problem immediately.



Usually remote support can resolve a third of all reported issues and allows a problem to be diagnosed and fixed without an on-site visit from a technical engineer. If remote support cannot resolve a particular issue then the reported problem will be quickly escalated to a technical engineer who will schedule an on-site visit usually the same day.

Unlimited on-site visits. If phone or remote support can't fix a specific issue, we will quickly send a technical engineer to your on-site location. Our help desk team will escalate your service call as needed to the appropriate technical engineer who can best deal with your technical issue.
As help desk staff as well as engineers are assigned to your requests, all support activity is documented and logged so you are continually updated as to the status of your requests.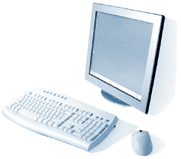 Our experienced on-site technical engineers are sent to your premises anywhere in the DFW metroplex area to resolve problems that could not be promptly resolved by our phone or remote support techs.

Unlimited computer breakdown break/fix service. You only pay for hardware and parts that are replaced. If a PC or server has a defective hardware component, we will request your approval for a part replacement and then order or obtain the necessary part as quickly as possible to correct the problem and ensure all is working as normal. The PC or server then continues to be supported through the Support contract and the replaced parts will be covered under the their manufactures warranty.

Remote monitoring of Critical Servers. Being proactive is the key to preventing potential problems from arising without notice. We provide ongoing monitoring of servers that involves several types of system checks to make sure issues are found before they can cause costly downtime. This includes: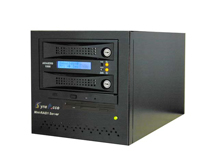 Checking disk space

Memory use checks
Ongoing Anti-Virus audits
System log checking
Load/Resource usage checking
Backup log checking
e-mail functionality checks
Hardware fault detection
Network connectivity checks
Internet connectivity checks

Day-to-day computer and network maintenance. Keeping systems in optimal operating condition and up-to-date is critical for system stability and security. We provide ongoing maintenance of your IT infrastructure components to insure everything is operating as designed. During routine maintenance many potential problems can be found and corrected before major issues arise. Day to day maintenance include:
Windows updates
Security updates
New user set-ups
System tuning
System Configuration
Data backup/recovery
We do it all - so you don't need to be bothered by day-to-day computer and network maintenance that keeps your IT environment running.
Contact us today to enquire about a Computer Support Package customized for your business.
Use the links below to speak with us today.

Email us your contact information and we will respond back with 24 hours.
Call us at (817) 717-5539 to arrange for a tech to visit your home/office.
Submit a support ticket with your details and a description of the problem.
Request a quote and we will send you a written quote or estimate.
We travel all over the greater DFW Metroplex repairing, supporting and maintaining computers, so you can be assured we will be there for you when you need us most.