For small and mid-sized companies, home-based businesses and startups with 10 to 50 end-users, Metroplex Tech IT outsourcing services can free you from dependence on an individual freelance computer consultant while giving you affordable, reliable access to enterprise-class technical experience.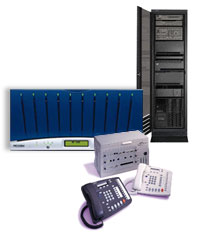 By delivering professional hands-on know-how when you need it, providing specialized experience, offering unique services and charging only for services you use, Metroplex Tech gives you an affordable way to maximize the business value of your IT network infrastructure.
Metroplex Tech is the intelligent way for small and mid-sized companies to build and maintain a reliable and secure technical environment and to have fast access to the skilled support ordinarily available only to companies who can afford a large internal IT organization.
Why Metroplex Tech Makes Sense for Small Businesses

Our technical teams breadth and depth of IT experience, and familiarity with enterprise information technology allows small and mid-sized companies to avoid IT pitfalls. Incorrect or inappropriate technology implementations can be costly and time consuming if not done properly.
Do-it-yourself business owners who try to figure technology out on their own or those who rely on technical savvy friends or family or independent freelancers may save some money immediately yet may lose time or money in the long term. Hiring permanent or part-time employees is usually too costly and individuals may have limited experience in many areas of IT.
We normally ask "how valuable is your time?" "Is the value of your time worth you spending countless hours handling IT issues yourself or the time spent managing for a full-time employee?" The answer is usually NO and by choosing us - our clients save money, yet most of all they save precious time that can be dedicated in growing or operating their business enterprise.
Unique Advantages of our IT Consulting Services
Metroplex Tech is an acknowledged expert at the most prominent OS, software and office applications used by most small and mid-sized companies. Metroplex Tech also offers experience for an increasingly complex array of infrastructure technologies including firewall's, switches, routers, voice-over-IP solutions and wireless connectivity.
The breadth and depth of Metroplex Tech consulting experience brings a unique set of benefits to companies trying to maximize the business value of their IT IT network infrastructure within a reasonable budget.
Working with Metroplex Tech allows your small business to:

Save time for Do-It-Yourself Computer Savvy Business Operators
If you are running a growing or successful business then your time means money and more than likely your time is more valuable than the cost of one of our IT consultants and without the hassle. In the long run your time is better invested in focusing on your core business functions that make your company profitable.

Avoid Dependence on Individual Freelance Computer Consultants
If an independent consultant is busy with another client, sick, on vacation or in training, the lack of backup personnel may force your business to wait for help during an emergency. We have several tech's on staff and can provide help at a moments notice.

Have Access to Expertise in Complex IT Solutions
We have the experience to offer cost-effective solutions for complex IT infrastructures with features such as multi-office connectivity, VPN's, VOIP systems, wireless networking and much more. Metroplex Tech has in-depth knowledge in many IT disciplines, and is able to provide a high level of IT stability, reliability and security to businesses using proven best practices.

Build a Solid Foundation for Seamless Growth
Small companies often start with an IT system implemented on a shoestring budget. Lacking a proper foundation, a series of band-aid fixes often get piled on top of a weak foundation. As a business grows, stability and scalability issues can hinder the success of the organization. Such environments need proper assessment, intelligent strategic planning, and broad-based experience to upgrade to an IT infrastructure that will provide the solid foundation to meet critical business needs and ease future growth.

Work with Solution Providers, Not Product Resellers
Small companies require guidance and instruction to navigate through an increasingly complex maze of technology options available for assisting business growth and improving efficiency. They do not need an IT consultant who is trying to sell them a product. Metroplex Tech avoids conflicts of interest by not selling any technology products. This allows Metroplex Tech to align technical experience with the best interests of clients. We focus on the genuine needs of each individual business or organization and recommend what will be best for each client based on their unique needs.
We travel all over the greater DFW Metroplex so you can be assured we will be there for you when you need us most.
To speak to a IT Consulting today please contact us here or call us at (817) 717-5539
We provide consultations and support for these other areas:
Metroplex Tech is also offers Software Licensing, Home Computer Service, Contract Computer Service, Data Cabling, Data Recovery, Computer Anti Virus Software, Microsoft Windows, Pc Troubleshooting and Pc Tune Ups. Printer Maintenance, Printer Repair, Security Audit, Security Assessment, Server Support, Virus Help, Virus Scans and Web Design. Microsoft Networks, Office Cabling, Online Backup, Pc Cleaning, Pc Security, Workstation Installation, Pc Maintenance, Computer Service Technician, Wireless Computer Service, Onsite Computer Repair, Pc Service Technician,
We also provide these additional services: Wireless Pc Service, Laptop Computer Repair, Microsoft Support, Network Monitoring, Desktop Rollout and Hosting. Microsoft Software, Network Management, Wi Fi Networking, Wireless Home Networking, Wireless Networking Solution, Dallas Computer Repair, Anti Virus Protection and Computer Troubleshooting. Computer Virus Removal, Dallas Computer Service Repair, Firewall Configuration, It Consultants, Network Installation, On Site Service, Data Backups, Email Support, Server Repair, Tech Support, Vpn and Wireless Networks.