Small and mid-sized Businesses have traditionally been an under served segment of the IT consulting market. Metroplex Tech small business service delivery model, which takes full advantage of remote computer support, virtual office infrastructure and proactive monitoring, dramatically reduces IT support costs while offering enterprise-level service from certified, world-class experts in a broad range of technologies.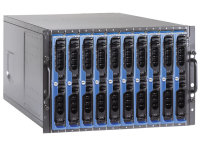 Metroplex Tech consulting services allow your business to find the right balance by leveraging the capability and the in-depth expertise of Metroplex Tech engineers. By delivering effective support when you need it, providing specialists for critical applications, minimizing travel costs through remote support, offering unique services such as customized, automated server monitoring, and charging only for the services you use, Metroplex Tech gives you an affordable way to maximize the business value of your network.
Metroplex Tech has certified IT professionals that have extensive experience with enterprise networks, allowing small and mid-size businesses access to world-class IT support without having to maintain in-house IT staff.
Working with Metroplex Tech allows your mid-size business to:
Avoid Turning IT Management Into Crisis Management
Let Senior Management Focus Business, Not Networks
Migrate Quickly to the Best Network Technology
Unique Advantages of Working with Metroplex Tech
Metroplex Tech consulting expertise brings a unique set of advantages to growing companies trying to maximize the value of their IT investments. These advantages include:

Best Practices
Metroplex Tech has a staff of Microsoft and Cisco certified consultants that average more than ten years of industry experience performing a broad range of technical projects for a variety of clients. This extensive industry experience is refined by the 'best practices' approach that Metroplex Tech instills in its consulting staff. This means you get not just expert technical skills, but a consultant with proven methods for applying those skills to solving real business problems successfully.

Value Pricing
Metroplex Tech charges a competitive hourly rate for computer and IT services. Clients are not forced to commit to retainers, contracts or commitments that may result in paying for services that are never used. Metroplex Tech does not charge travel fees except for support where on-site time is less than 3 hours. Metroplex Tech also provides after-hours or emergency service at very competitive rates.

Full Documentation of IT Services
Metroplex Tech has developed a IT service system that documents detailed records of all computer and IT work that is provided to a client. Every time technical service is provided by Metroplex Tech the worked that was performed is written down and clearly explained. The discipline of documenting all service work results in more better understanding by the business owner of what was done and how it was done on each service visit. Effective documentation allows computer service to grow increasingly more efficient over time by knowing what has been done and how it was done in the past. Repeat problem areas or unreliable systems can be quickly pinpointed and resolved without excessive long term cost to the company.

Knowledge Transfer
Metroplex Tech is committed to knowledge transfer from our Metroplex Tech consultants to our clients. By instructing clients to understand technical issues and concepts that are within their comfort zone, Metroplex Tech can focus on providing high-value services by helping clients resolve complex problems with leading-edge technologies. Metroplex Tech can help and train clients in many different areas, such as in the use of software, day-to-day computer operations, data backup procedures, anti-virus protection, computer updates and the use of computer equipment such as printers, scanners, all-in-one products and much more.
Low Cost Consulting Available for Small to Mid-size Businesses
Small and medium sized firms need reliable, feature-rich, scalable, and fault-tolerant IT environments to support their mission critical business applications and processes. Most business operators recognize that it makes little business sense to build and maintain such systems themselves or to hire and manage dedicated internal IT staff.
Computer consulting and outsourcing by Metroplex Tech allows companies to concentrate their internal resources on areas that will bring them the greatest strategic and competitive advantages in the markets they serve, while saving money on using only the IT services they need and only when they need them.
To suit the needs and budgets of these mid-size businesses, Metroplex Tech offers a variety of low cost pricing options for delivering computer, network, email, web site, Internet, software, printer, hardware, server support and other IT consulting services.
We travel all over the greater DFW Metropolis so you can be assured we will be there for you when you need us most.
To speak to a Computer Consulting today please contact us here or call us at (817) 717-5539
We provide consultations and support for these other areas:
Metroplex Tech is also offers Software Licensing, Home Computer Service, Contract Computer Service, Data Cabling, Data Recovery, Computer Anti Virus Software, Microsoft Windows, Pc Troubleshooting and Pc Tune Ups. Printer Maintenance, Printer Repair, Security Audit, Security Assessment, Server Support, Virus Help, Virus Scans and Web Design. Microsoft Networks, Office Cabling, Online Backup, Pc Cleaning, Pc Security, Workstation Installation, Pc Maintenance, Computer Service Technician, Wireless Computer Service, Onsite Computer Repair, Pc Service Technician,
We also provide these additional services: Wireless Pc Service, Laptop Computer Repair, Microsoft Support, Network Monitoring, Desktop Rollout and Hosting. Microsoft Software, Network Management, Wi Fi Networking, Wireless Home Networking, Wireless Networking Solution, Dallas Computer Repair, Anti Virus Protection and Computer Troubleshooting. Computer Virus Removal, Dallas Computer Service Repair, Firewall Configuration, It Consultants, Network Installation, On Site Service, Data Backups, Email Support, Server Repair, Tech Support, Vpn and Wireless Networks.