General Questions


Request an Estimate


Submit Support Request
Dallas: 214.717.5539
Fort Worth: 817-717-5539

Monday-Friday 9am-6pm
Emergency Support 24/7


Emergency Tech Support
Have a computer emergency?



We offer 24 hour emergency phone and on-site computer and tech support, even for new customers.


Complete IT Solutions
We provide IT solutions for small businesses with or without an IT department.
We provide outsourced computer and network support
services that keep your mission critical computer systems up and running. Our support is both proactive and
reactive and is delivered on-site as well as remotely.


Consulting Services
We offer a host of computer, network and complete IT consulting services delivered by certified Expert Techs.



Support when needed
Our Rapid-Response Support includes phone, email, chat, and remote control of all but the most technically complex issues. Our Emergency on-site service and support is available whenever and wherever you need it. Computer issues are bound to happen, sometimes even at the most inopportune times. Our clients know that they can get the support they need: day or night; in the office, or at home. So you never have to worry.


Our Expert Techs
We hire the best people. Expert technologists with strong business knowledge to ensure that our solutions produce bottom-line benefits and a significant return on investment. Our team stays abreast of the ever-increasing changes in technology so that we can advise you in the appropriate technology choices.


Contact Us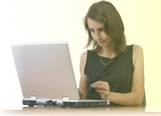 We want your experience with Metroplex Tech to be next to perfect. Our team will give you the attention and support you deserve.
If you would like to learn more about us, we invite you to contact us. We will be happy to answer any questions you may have about our company or services. For computer support click here.
Please use the Contact Form below to reach us. We will respond to your request during our normal business hours.
Start by filling out the form below and clicking submit:
Your Email Address*
Your Full Name*
Your Phone Number
Where did you learn about us?
Topic*

Please provide as much detail as possible about your question or request so we can properly respond to your needs.

Note: All fields with * must be completed.


[You can also send us an e-mail directly here

]
Metroplex Tech Email Contacts:
| | |
| --- | --- |
| General Information: | |
| Sales Department: | |
| Support Department: | |
Metroplex Tech Office Locations:

DALLAS MAIN OFFICE:

Metroplex Tech
Technology Solutions

17766 Preston Rd. Dallas, TX 75252

Main Phone: (972) 661-5670